This (almost live) Abergavenny web cam is updated every 15 minutes throughout the day. The view overlooks the Blorenge mountain (which is north facing).
Planning on visiting Abergavenny? Use the web cam to check the weather before you set out.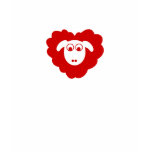 New items available to buy!
"I Sheep Abergavenny T-Shirt" -
buy now
from just £10.50
Available to buy online from
zazzle.co.uk
.
Browse more
Abergavenny souvenir items
...
Here are some previous pictures captured by the camera:
Thinking of visiting Abergavenny? Try our accommodation listings for details of hotels, guesthouses, B&Bs, cottages and campsites.